The GOKKO SonicBone Distortion is our take on high gain British amp distortion.
Careful multiple clipping architecture design and development has meant.
We have achieved our goal of creating a pedal which captures the huge crunch of a Marshall on steroids.
DIST – from the lightest breakup to insane high gain scream.
TONE – custom taper control which adjusts the high end cut of the pedal.
VOLUME – tapered for a more gradual and controlled volume sweep.
INTERNAL PRESENCE CONTROL – for adjusting the'shape' of the Crunch Box's sonic footprint.
Please scan the QR code for GK-21 manual: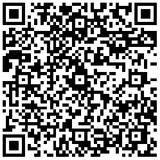 Please watch video demo: