The GOKKO Angels Chorus have two separate controls are provided for indipendent variation ofRate and Depth to expand the creation possibilities.
This advanced pedal also has a fine S/N 90db or more (IHFA) for lower noise operation.
A LED lights to tell you at a glance when effect is on.
Please scan the QR code for the GK-23 Manual: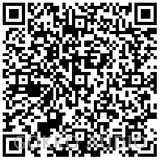 Please watch video demo: