The GOKKO SonicFire Distortion is as the name might indicate an unusual high gain three step rocket of an overdrive. The SonicFire offers nice overdrive, from crunch to the high gain volume.
The crunch goes from subtle overdrive to hard rock gain stage, the high gain goes from rock gain stages to absolutely meltdown, with loads of gain and low end, and all in a tone that brings the memory back to the early 80's high gain guitar hero's.
The SonicFire has as most Gokko pedals a built in regulated (+-12V) power supply, to secure the necessary headroom that gives you the great tone.
Please scan QR code for Item GK-25 manual: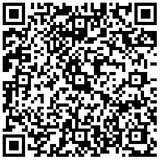 Please watch video demo: