The GOKKO Creepy Reverb pedals is one of the best value reverb (not just slap back delay) pedals on the market. It provides a range of excellent useable reverb tones.
Comes in a durable metal enclosure and is true bypass. The controls have the following functions:
RES - Think of this control as how big the room is that the echo is in.
CFR - A tone control.
LPF - Adds warmth to the effect.
PPD - Sets delay time.
MIX - Sets the amount of reverb.
DECAY - Sets the length of reverb.
Please scan QR code for Item GK-26 manual: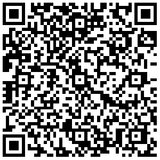 Please watch video demo: